Foundational Beliefs of Special Forces Ministries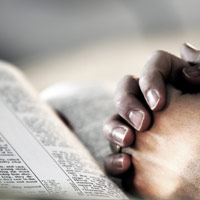 We believe the Bible to be the inspired, the only infallible authoritative Word of God.


We believe that there is one God, eternally existent in three persons: Father, Son, and Holy Spirit.


We believe in the Deity of our Lord Jesus Christ, in His virgin birth, in His sinless life, in His miracles, in His death, in His burial, in His bodily resurrection, and in His ascension to the right hand of the Father.


We believe that one day Jesus will return to take His bride (the church) home.


We believe that regeneration by the Holy Spirit is absolutely essential for the salvation of lost and sinful men.


We believe in the present ministry of the Holy Spirit, by Whose indwelling the Christian is enabled to live the Godly life.
Beliefs regarding the Law Enforcement Community

We believe that law enforcement is a position of authority as the scripture says "ordained by God" and its officers are "called by God" to "physically stand against the evil of our society. With that call comes a great responsibility to govern in righteousness and to be a minister of God for good. Each officer has taken an oath, to protect, to defend, to help the citizens they serve and to do that which is right - regardless of the outcome.
Romans 13:1,4
"Let every soul be subject unto the higher powers. For there is no power but of God: the powers that be are ordained of God... for he is the minister of God to thee for good."
Donate with PayPal
BibleGateway.com
Type in a keyword or phrase to search BibleGateway.com: